SENSE OF PURPOSE – VISION
DepEd Division of Lapu-Lapu City envisions to become a model entity continuously manned by dynamic, innovative and value-laden educators in partnership with supportive stakeholders in developing the learners' full potentials, values and competencies who can excel locally, nationally, and internationally.
SENSE OF IDENTITY – MISSION
In realization of the vision, we commit the promotion of high standard of learning through equitable, holistic, industry-based and quality education and training for the learners and members of the organization. We also promote the City of Lapu-Lapu as a haven for tourism and investment through culture-based curriculum.
SENSE OF UNITY – STRATEGY
Learning Strategy • Interactive Approach
Management Strategy • Collaborative Approach
SENSE OF EMPOWERMENT – INFRASTRUCTURES
Behavioral Infrastructure • Pupils and Students • Teachers • Officials
Physical Infrastructures • Classrooms • Schoolgrounds • Auxiliary Amenities • Libraries • Laboratories • Guidance and NDEP Centers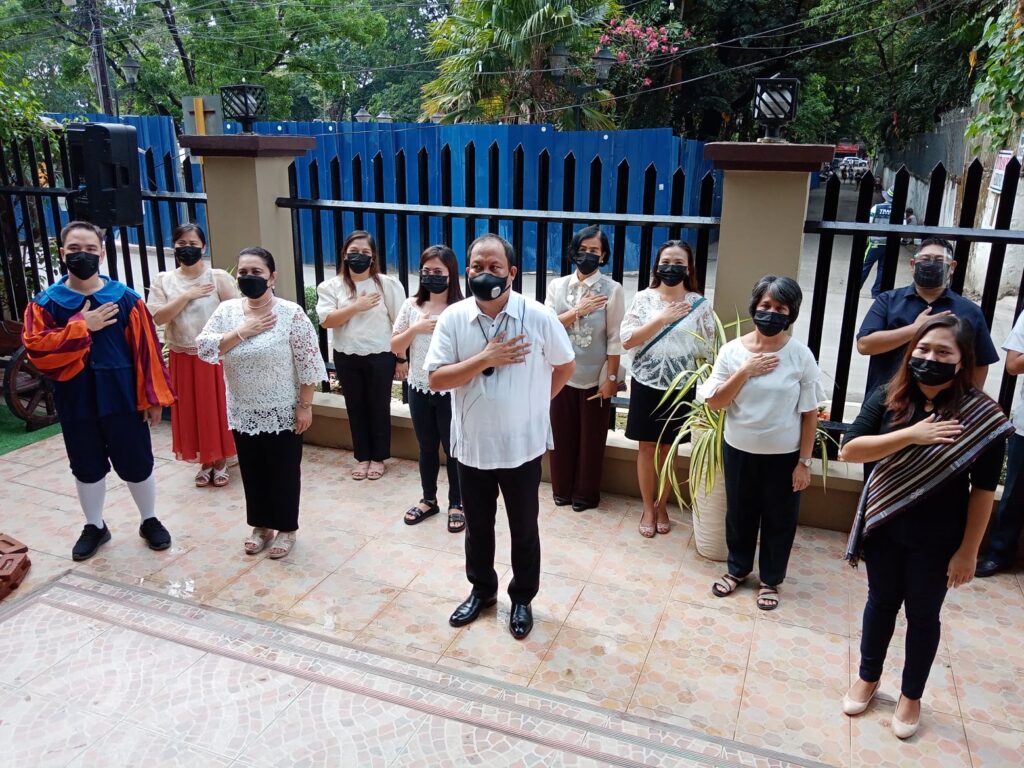 Sense of Focus - Core Values
Commitment. The DepEd serves with passion and enthusiastic devotion to achieve its goals and is tirelessly diligent in its furtherance of service.
Accountability. The DepEd is responsible in the delivery of desired outcomes and promote transparency in the use of resources.
Responsible Leadership. The DepEd is manned by competent educators who are in the fore front in delivering quality service to the learners and the stakeholders.
Excellence. The DepEd continuously promote excellence in its service through quality and needs-based education and training.